Are you sitting in front of a desk all day? Do you find yourself coming back from work with an aching lower back or neck?
In early 2015, a group of experts were invited to provide a set of guidelines to Public Health England, as a means of avoiding extended sedentary periods during work and leisure.
The basis for these recommendations was prompted by acquired amount of evidence over the past five years to show:
o   Links between sedentary living and diseases such as: Cardiovascular disease, Diabetes and some cancers
o   The introduction of sit-stand desk tops is believed to have had apparent benefits to weight control and prevention of musculoskeletal conditions.
o   There is an increase in the amount of fat deposition around essential organs such as the heart and kidneys.
o   Avoiding long periods of sitting frequent sessions of light movement improves levels of glucose and insulin.
o   Risk of disease reduces significantly when activity/fitness is increased
o   Compared with people who sit the least, those who sit the most have over twice the risk of developing Type 2 Diabetes and CV disease
o   Every additional hour of sitting per day is linked to a 10% higher risk of developing CV disease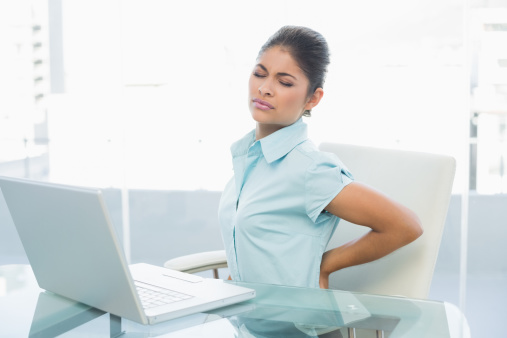 In what ways are we increasing our risk?
Reduced periods of active human transport (ie: walking, running, cycling)
Increased sedentary behaviour at home (television, computer)
What can we do?
o   Aim to have at least 2 hours a day of standing and light activity (light walking) during working hours. This should eventually progress to 4h/day
o   Seated-base work should be regularly alternated with standing-based work
o   It is important to be aware that static standing is just as harmful to your health as static sitting
o   Individuals who are beginning the adaptation into the standing position may experience musculoskeletal sensations such as fatigue – sitting for a few minutes to alleviate these symptoms is recommended
New Products in Our Shop
Eau Carafe & Charcoal Filter
Eau Carafe is ideal for storing in your fridge door and comes with one binchotan active charcoal filter. Binchotan is an active carbon made from tree branches and is renowned for its ability to soften water, add good minerals and absorb unwanted tastes and odours, such as chlorine. With every eau carafe purchased, you receive a free charcoal filter.
We also sell the charcoal filters separately and they can be used in any water bottle or carafe.
Thermo Pot
This Black & Blum Thermo Pot is a stainless steel vacuum food flask which will leave your food piping hot. This is perfect for preparing healthy soup or noodles for work or picnics. Come in store and have a look!
Sandwich on Board!
This is the perfect  design solution for preparing and carrying your sandwiches. No more squashed soggy sandwiches!
Cetuem Myo-gel Ice Pack
Cetuem Myo-Gel Ice Pack contains natural camphor, menthol, spearmint oil, allantoin and pure aloe vera.
How Cetuem Myo-Gel works: 
With any sprain, strain or bruise there is some bleeding into the underlying tissues. This may cause swelling, pain and delay in healing. Cetuem Myo-Gel Ice Pack treatment may be used in both the immediate treatment of soft tissue injuries and in later rehabilitation. The aim is to limit the body's response to tissue injury. Hence Cetuem Myo-Gel Ice Pack will:
Reduce bleeding into tissues.
Prevent or reduce swelling.
Reduce muscle spasm & pain through numbing the area
These effects all help to prevent the area from becoming stiff by reducing excess
tissue fluid that gathers as a result of injury and inflammation.
Fisiocreme
Fisiocrem is an effective,  massage cream to care for the muscles and ligaments following injury related to daily activity or intense physical exercise, and for temporary relief of muscular aches and pains. Fisiocreme uses all natural products such as arnica and Melaleuca (tea tree oil), all of which work together to ease pain in muscles. Pop in and try a sample today!
Flexiseq
FLEXISEQ is a topically applied gel. FLEXISEQ is specially formulated to combat joint pain associated with osteoarthritis. Daily application in the morning and evening is enough to start to bring about real improvement in joint pain in as little as two days.
                        66Fit Duplex Roller
The amazing 66fit Duplex Rollers uniquely combine traditional self-myofascial release with trigger point massage as they are the only foam rollers available that have two sides!
This roller gives you the unique choice of two self-massage techniques which are essential for athletes or people who take part in regular exercise.
To get the best out of this roller, a FREE comprehensive instructional DVD is included!
       Abdominal & Back Trigger Point Stretcher
This Abdominal & Back Trigger Point Stretcher has a contoured centre that cradles the spine ensuring maximum comfort whilst the outer surface provides deep tissue massage to the internal and external oblique back muscles whilst exercising.
Ideal for performing crunch exercises that work the upper and lower abdominal muscles, whilst massaging the trigger point areas on your lower back. This multifunctional stretcher can be used for abdominal workouts and as a back stretcher to help relieve tight muscles.
Ealing Half-Marathon
If you are running in the Ealing Half-Marathon on Sunday 27th September 2015, then let us sponsor you! If you wear one of our Health in Motion running bibs, we will give you £20.00 off your next treatment with us post-event. The Tyvek bib will be supplied with pins to secure to the back of your clothing.
Terms: All runners must collect their bib before Friday 25th September 2015 or we will not be able to sponsor you. After the event to obtain your discount, you must bring proof of taking part in the event, such as name and running time.
We also provide Sports Massages and Injury Rehab, highly recommended for pre and post event.
Why is this necessary?
The idea is to loosen the tightness within soft tissues so as to improve performance and prevent injury. A variety of techniques can be used to do this; ranging from deep tissue work, Trigger Point therapy, Muscle Energy Technique and mobilisation of joints, to specific stretching and strengthening. It is a very helpful regular addition to a training programme, particularly if you are training for an endurance event, such as a half or full marathon.
For those of you who are injured but have still signed up, fear not! Our injury rehab therapy can also be used to treat specific soft tissue injuries. You may just want to sharpen your overall biomechanics in which case our osteopaths will use the full breadth of knowledge and experience that they are able to offer! We can also take a combined approach and offer acupuncture and physiotherapy. Come in today and ask for more information!
Expansion to Team & Opening Hours
This month we are welcoming two new members to our team:
Jonny – Registered Osteopath, will be working all day Mondays and Thursdays and mornings on Wednesdays and Saturdays
Maitena – Registered Osteopath and Physiotherapist, will be working all day Tuesdays in Ealing branch
The addition of our new members has allowed for longer opening times as listed below:
New Opening Times: 8am – 8pm Mon – Fri, 8am-2pm Saturdays